Fast Food Transformational Change goes Hi-Tech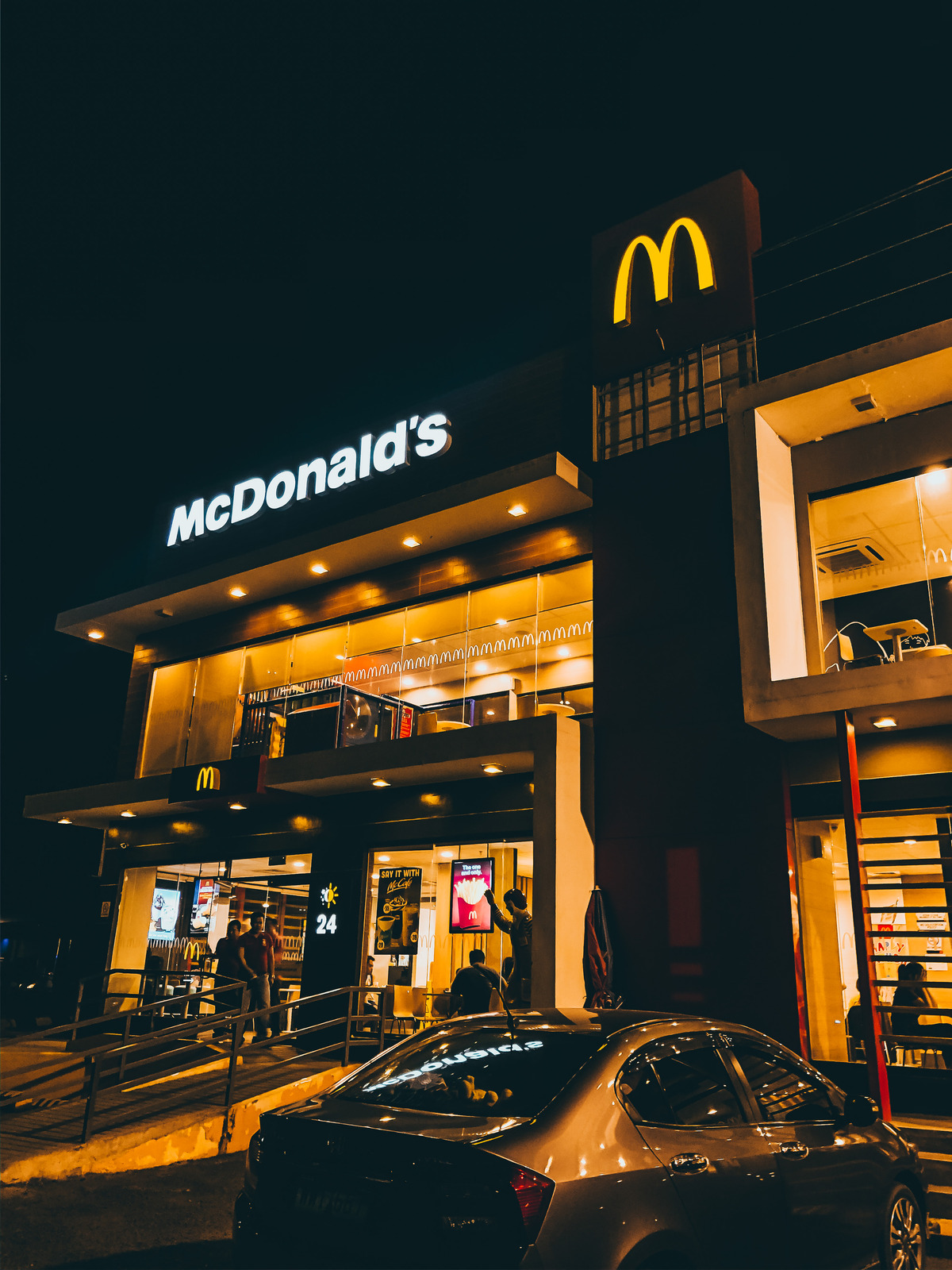 Fast Food Transformational Change goes Hi-Tech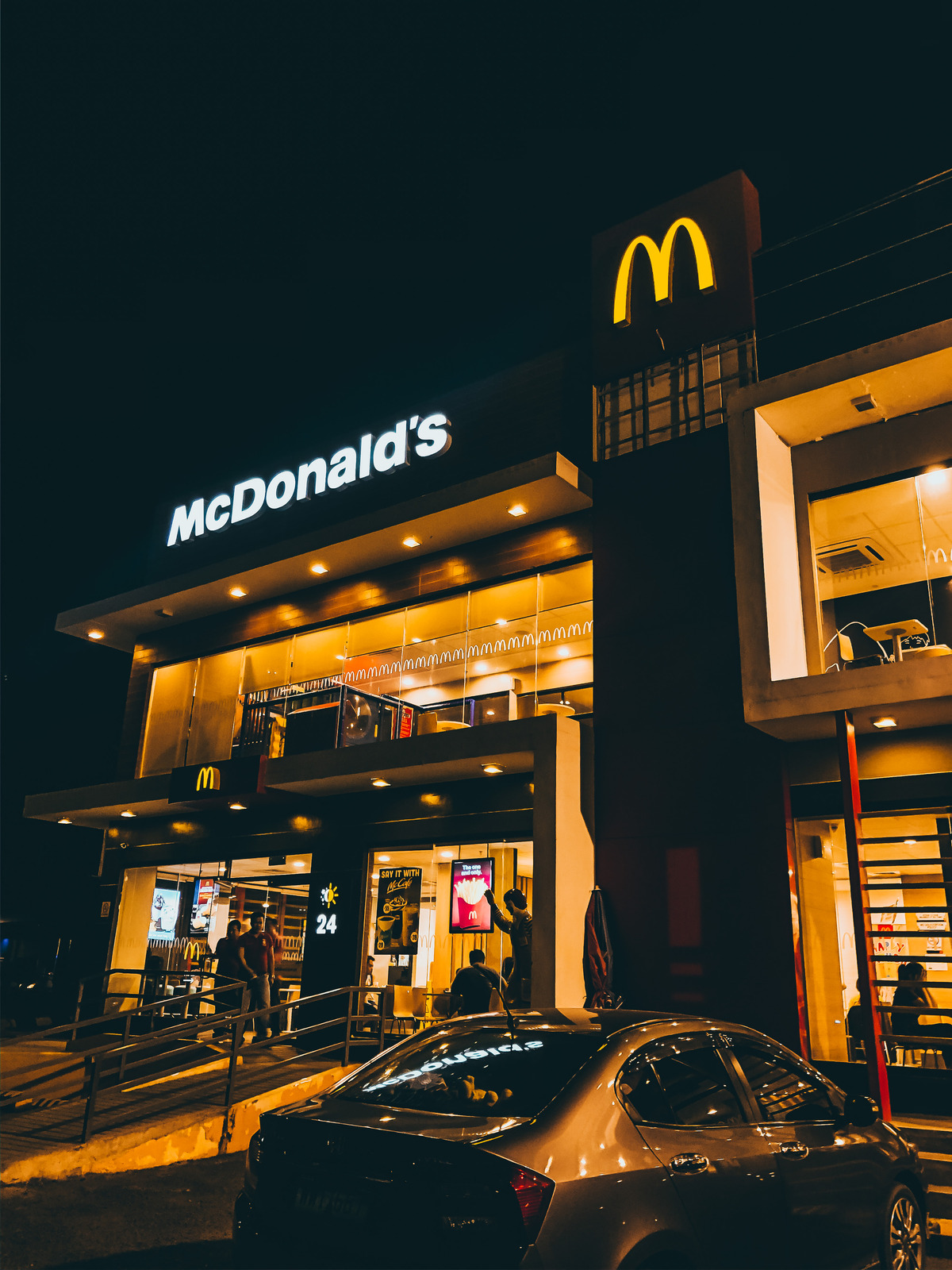 With the high street blood bath in full swing now and store closures affecting all, including fast food chains, what has been happening to the largest of all, McDonalds?
McDonalds current revenue of $21bn in 2019 but 6 years earlier it was at £$28bn. So how do you address a decline of 25%?
In March 2017, McDonalds launched a Growth Strategy, their Velocity Growth Plan with the clear objective of reversing this trend. The name of the plan was quite deliberate as "...we're moving fast – and in a clearly defined direction." So, what are they doing?
They have taken their expertise and knowledge and data built up over the lifetime of the business and the objective of the Velocity is to use this knowledge "...to grow the business and create value for all of our stakeholders is by serving more customers more often. That's why we're focused on giving customers what they really want: hot, delicious food served quickly – with an overall experience and value for their money that meets their rising expectations.
Velocity makes the most of our competitive advantages, from our unmatched global scale to our iconic brand to our tremendous presence in local markets around the world."
This undertaking is based on 3 key pillars Retain, Regain, Covert, Digital and Delivery.
So, 2 years after Velocity was launched McDonalds went shopping.
The first shop they visited March 2019, to look at an online personalisation business, Dynamic Yield. It will play a critical role in McDonald's digital transformation, allowing it to become even more focused on the customer by deploying its technology in outdoor digital Drive-Thru menu displays, as well as other digital customer experience touchpoints, such as self-order kiosks and the McDonald's Global Mobile App. It will help power personalization by adjusting the drive-thru model to fit weather conditions, traffic issues and match product to the in-vogue flavour of the day across their 37,000 restaurants in 120+ markets around the world.
Acquisition spend £232m
The next shop was Plexure an established mobile engagement software company. Plexure is an intelligent marketing platform that powers customer engagement. It gives the customer and contextual data, and the insights needed to create next level marketing. It creates a single view of customers across channels, enabling more granular personalization from a single data set that includes:
Weather conditions
Store proximity
Loyalty activities
App interactions
The Company's technology platform and product offering covers five key capabilities:
Mobile order and pay
Next generation loyalty programmes
Personalised offers
Analytics
Seamless operations integration
The investment was £3.8m for a 9.9% equity stake.
The next shop was a 2017 start-up, Apprente a privately held company in Mountain View, California building intelligent, voice-based conversational agents for customer service applications. It utilises proprietary neuroscience-based AI technology, to create integratable systems that are naturally engaging, capable of understanding context and able to offer the same sense of immediacy found in human interactions. Apprente helps businesses and their employees minimize customer wait times, boost service productivity and improve customer experience quality. The core team from Apprente will head up and develop a new McDonalds company, Mc Tech Labs where a range of engineers, data and analytic scientists will be employed to develop new tools for McDonalds to engage with its customers.
Undisclosed Investment
So why? It is clear declining revenues meant the giant fast food was being left behind and needed to undertake a transformational change in its strategy, hence Velocity. In fact, "We were keenly aware that the pace of change inside McDonald's was being eclipsed by the pace of change outside our business."
Steve Easterbrook, McDonald's
The business has been rolling out the new technology. Dynamic Yield's service is now in use in more than 9,500 US drive-thrus, with full roll-out to nearly every US restaurant with an outdoor digital menu board expected by the end of the year.
Easterbrook explained: "The beauty of this is there is nothing the customer has to adjust to, they almost don't know this experience is happening for them as we've got dynamic digital menu boards.
"And effectively as they start to place their order, the menu boards respond to that ordering process and therefore are more likely to suggest items a customer will want and less likely to show items that customers are less likely to want."
Is this having an effect on revenues? The ¼ ending 31 December saw a 4% increase in revenues compared to the same period in 2018 so then early indications are the recovery of the brand is starting to see the benefits of the high-tech investments. Naturally with the exception of Covid, comparing the results year on year will be critical but for sure the investment into Tech will continue.